We're Growing to Better Meet Your Needs
Introducing our newest team members! Learn about these talented and dedicated therapists, who bring a passion for healthcare, depth of experience, and breadth of knowledge to our clinics. They can't wait to meet you.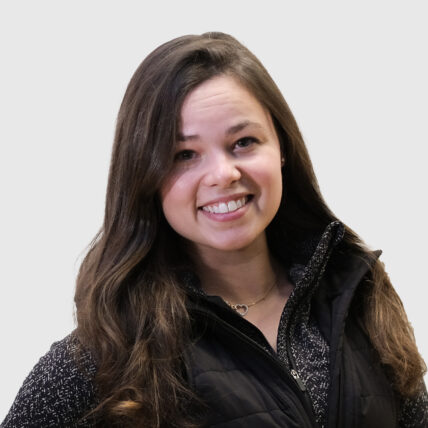 Kinesiologist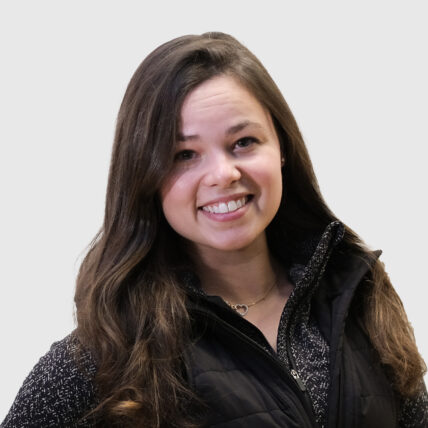 Samantha Birosh
Kinesiologist
Samantha is a multi-sport athlete, a lover of photography, adrenaline and adventure, a future traveler, and a proud Kinesiologist. 
After registering in various sports throughout high-school, becoming a lifeguard and swim instructor after graduating, and coaching gymnastics for 5 years while studying the science of movement, Samantha found her passion with Kinesiology. In particular, she loves working with youth and teen athletes, as well as those working towards building more movement into their lives. She loves watching her clients grow and perform with confidence and precision while staying healthy, happy, and motivated. 
She believes that a mind stretched by new experiences can never go back to old dimensions. With this mindset, she prides herself in being unique, effective, and memorable!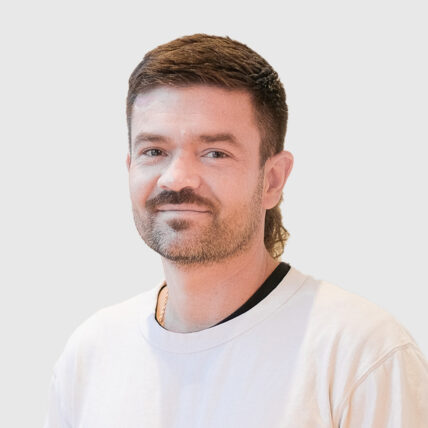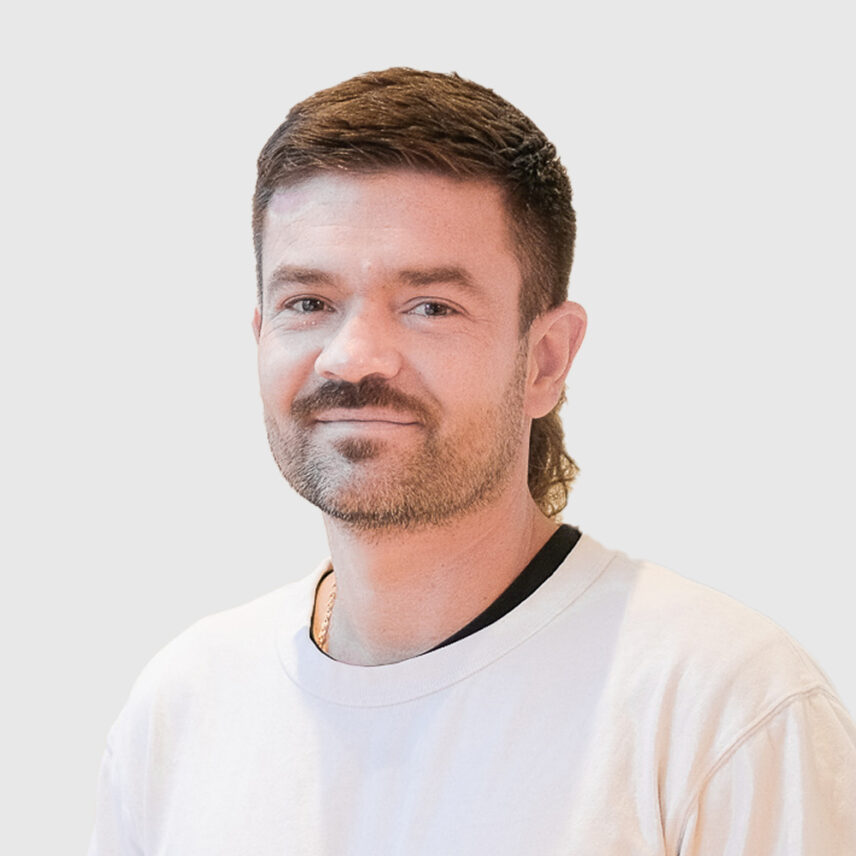 Pilates Instructor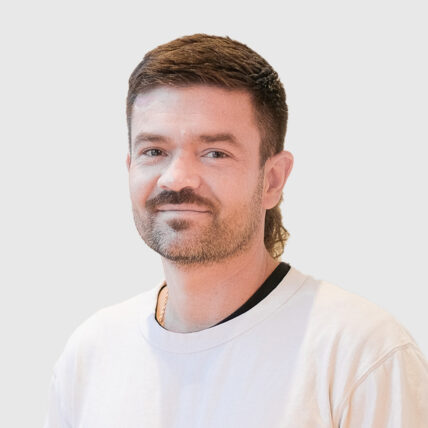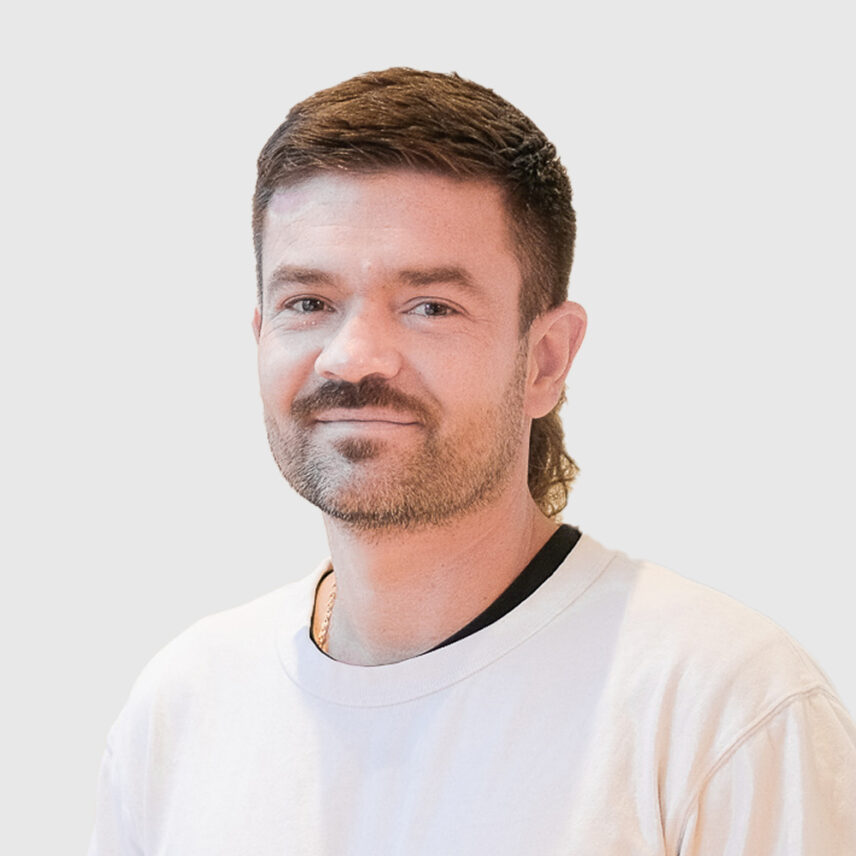 Aahmes DeSchutter
Pilates Instructor
Certified in Pilates mat and apparatus, Aahmes Deschutter has spent the last 25 years training in various movement modalities such as martial arts, athletics, calisthenics, bodybuilding, boxing, and inversions.
With his background spanning multiple disciplines, Aahmes approaches his Pilates and instructional training with the concept of developing and enhancing a stronger mind-body connection through utilizing core Pilates techniques such as breathwork, coordination, alignment, concentration, stamina, and more. He works with anyone and everyone who wants to use movement to better their everyday lives or individual training needs and find overall improvement of their physical and mental wellbeing.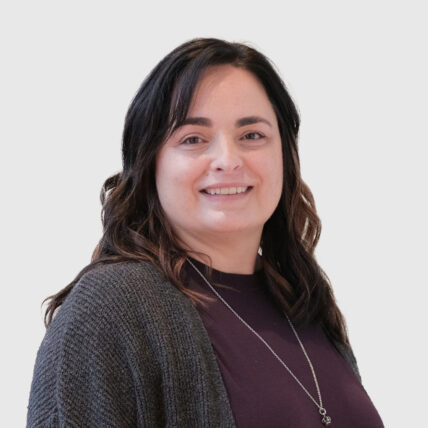 Registered Massage Therapist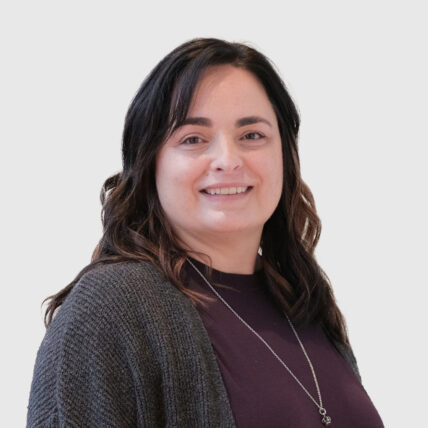 Joanne Figueroa
Registered Massage Therapist
Joanne graduated from Camosun College in 2021 with honours, completing a diploma in Massage Therapy. Her interest in massage therapy began with a desire to help individuals maintain their mobility throughout their lifetimes. She has a passion for learning and is focused on evidence-based massage practices. Joanne's techniques are established by assessing the unique anatomy and physiology of her clients. She provides therapeutic massage combined with movement to support individual strengths and needs.
Registered Massage Therapist
Nicole Karstein
Registered Massage Therapist
Nicole grew up in the BC interior, always staying active through various sports, specifically basketball. This led her to the University of Victoria, where she played five years for the Vikes Women's basketball team and completed her Bachelor of Science in 2017.  Nicole has experienced many injuries herself as well as watched many teammates go through intensive injuries and rehabs. Her curiosity about how the human body works and how various approaches can aid in recovery led her to massage therapy. She completed her Massage Therapy Diploma at the West Coast College of Massage Therapy in 2021.
Nicole's treatment approach is to help guide each client to learn how it can feel to have a strong and healthy body and continuously support them with their various goals and rehabilitation. Treatment techniques she often includes are general Swedish, deep tissue, myofascial release, and passive and active modalities.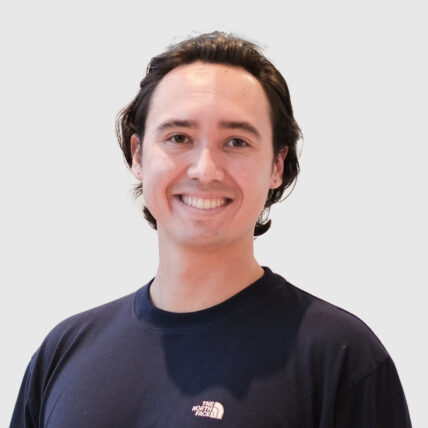 Registered Massage Therapist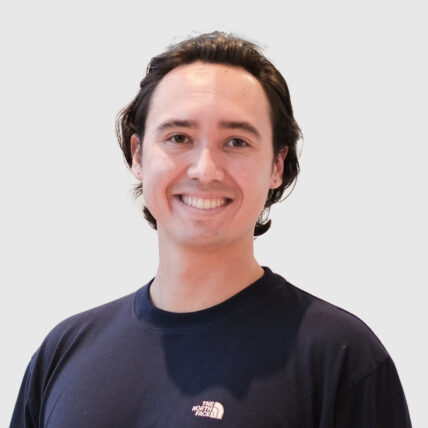 Dumont Omeasoo
Registered Massage Therapist
Dumont is an Indigenous practitioner whose practice and skill set advocates for patient-involved massage. He combines passive and active techniques to allow patients to take an active role in their healing process. Using a combination of deep tissue/muscle, fascial, passive and active stretch, along with traditional massage techniques, Dumont is able to promote the body's ability to heal.
Dumont is a trained, professional dancer who taught Latin and ballroom dance for a number of years as well as trained professionally in ballet. This history gives him a unique appreciation and understanding of the role and importance of movement as an intrinsic element of overall well being.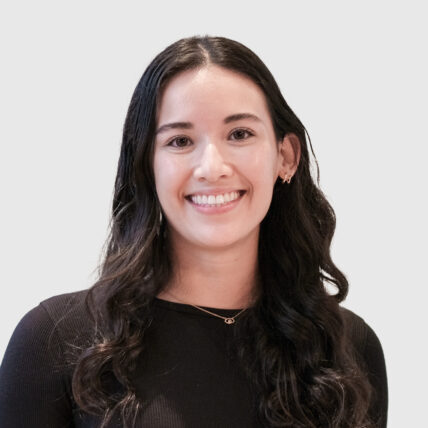 Physiotherapist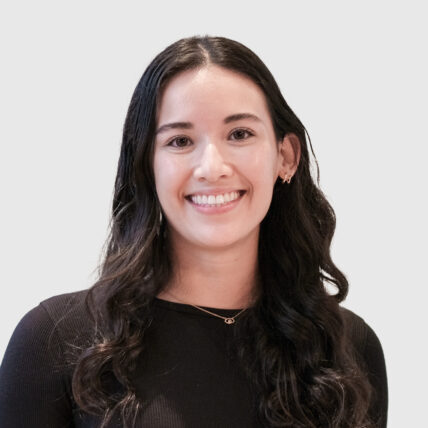 Mali Przy
Physiotherapist
Mali obtained her Bachelor of Kinesiology at the University of Calgary and her Master of Physiotherapy from UBC.
Mali believes in a holistic whole-body approach that empowers individuals through a combination of exercise, education, and treatment. Her goal is to help guide you through the rehabilitation process so you can feel and move better in your body. Mali holds a Level 1 Orthopaedic Manual Therapy certification, and has completed additional training in pelvic floor dysfunction. In addition to treating the usual MSK and ortho injuries, Mali can assess and treat urinary and bowel incontinence, pelvic pain syndromes and more. Please see Fix Healthcare's website for more info on pelvic health physiotherapy.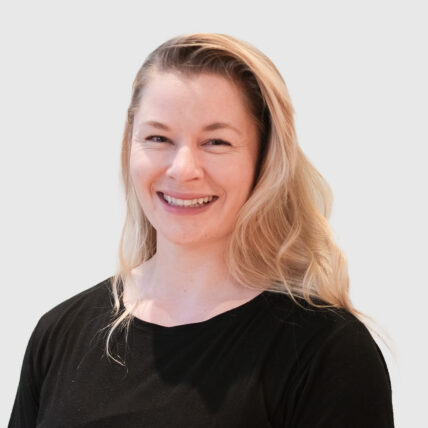 Registered Massage Therapist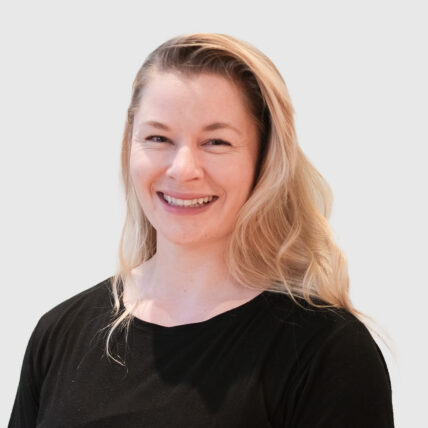 Kaelyn Schmitt
Registered Massage Therapist
Kaelyn has always had an interest in health and movement. A competitive gymnast as a child and a professional Circus Artist for the past 10 years, Kaelyn has gone through several injury rehabilitations herself and experienced first hand the importance of body maintenance, injury rehabilitation, and prevention. Her positive experiences with massage therapy inspired her to become an RMT. 
With a focus on creating sustainable movement patterns, she enjoys working with each client to create a treatment specific to their goals and needs. Kaelyn's therapeutic approach to treatment often combines deeper work with soft tissue release, mixing myofacial release, pin and stretch, and isolytic release with general Swedish techniques. She has worked with a variety of conditions, including nerve entrapment pathologies, hip and knee replacement rehabilitation as well as many systemic conditions. She looks forward to helping each client find relief and progress in their health journey.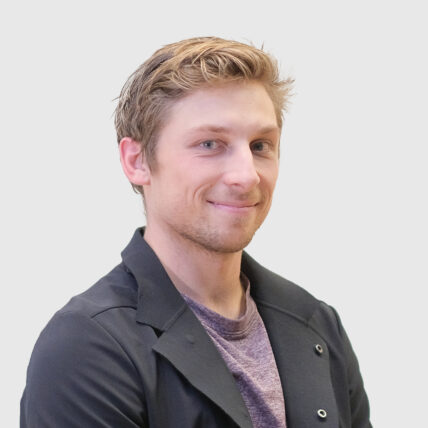 Kinesiologist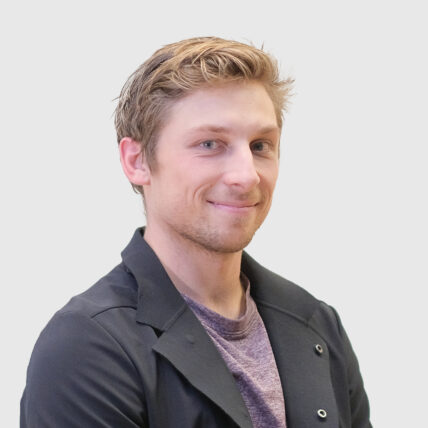 Max Vaclav
Kinesiologist
Working as a Kinesiologist since 2016, Max has worked in the health and performance industry and has strived to provide an open, welcoming and evidence-based approach to helping individuals of all backgrounds and ability levels. Max has amassed experience working with and treating an array of clients including athletes, individuals with neurological conditions, those affected by chronic pain and individuals looking to return to work.
Max's passion for helping others move well and get active stems from a history of physical activity and involvement in competitive sport. He has seen firsthand the role that a tailored exercise prescription can play in the recovery process and its impact on functional independence and athletic performance.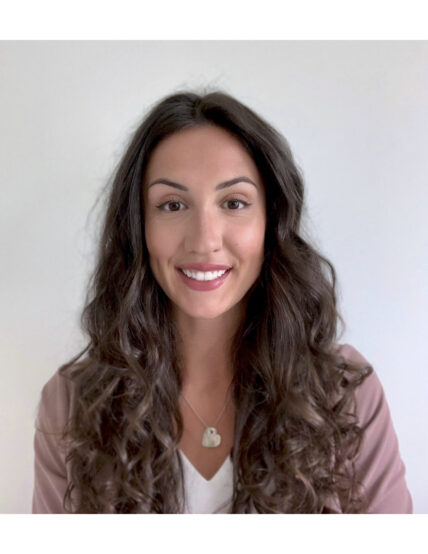 Physiotherapist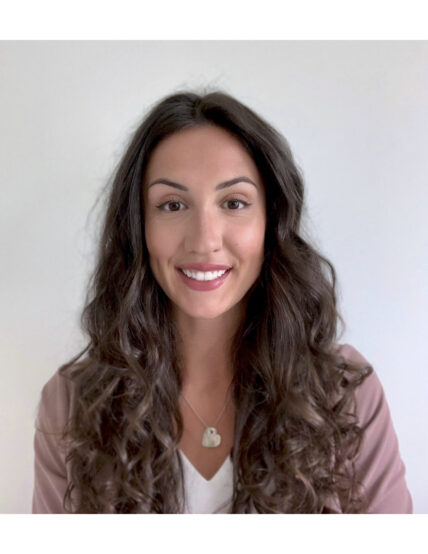 Hannah Kesler
Physiotherapist
Hannah earned her Master's in Physical Therapy from the University of British Columbia in Vancouver after completing a Bachelor in Health and Physical Education at Mount Royal University. Hannah incorporates manual therapy, individualized exercise, and patient education in her practice and currently holds a Level 1 Orthopaedic Manual Therapy certification.
Hannah has a love for all things active, including yoga, hiking, rock climbing, and basketball. This inspires her to work collaboratively with her patients to assist them in returning to the things they love as well as providing preventative care. Working with all ages and activity levels, Hannah believes in a comprehensive approach to treatment, including stress management, sleep, and regular activity.