We're Growing to Better Meet Your Needs
Introducing our newest team members! Learn about these talented and dedicated therapists, who bring a passion for healthcare, depth of experience, and breadth of knowledge to our clinics. They can't wait to meet you.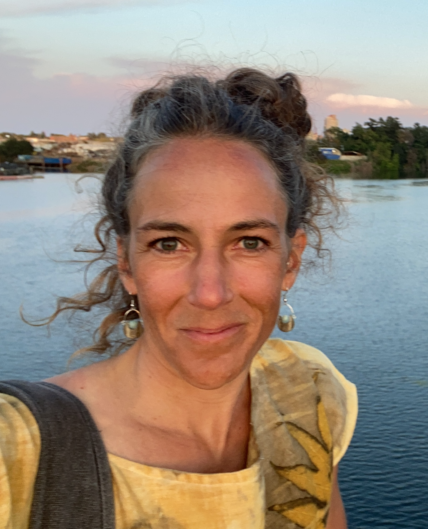 Registered Massage Therapist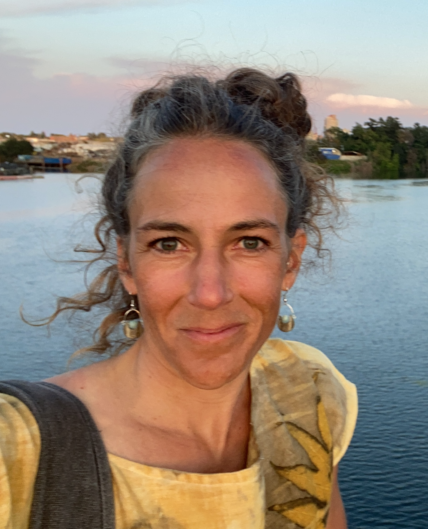 Marlène Bouchard
Registered Massage Therapist
Marlène graduated from the West Coast College of Massage Therapy and is registered with the College of Massage Therapist of BC. Marlène's manual therapy background includes the Rolfing Structural Integration program based in Boulder Colorado and she is also influenced by two decades of movement practices ranging from yoga to structural integration movements.
Marlène's diverse background comes forth in her treatments, benefiting all walks of life from pro or amateur athletes, to workers who perform tasks with repetitive motions, to folks simply in search of positive changes in their well-being. Her approach focuses both on increasing flexibility, balance and coordination, as well as energy revitalization with the goal of overall increased comfort in the body.
Her framework uses slow sustained contact with varying pressure that ranges from a few ounces to a few kilos. She will check in with you during treatment to ensure that her depth and pace is comfortable for you. During a session, she may focus on one area of your body more than the other and may ask you to actively participate by assisting in movement of your body in different ways. The majority of the hands-on portion of treatment is completed on the massage table but treatment may also involve movement off of the table. For this reason, Marlène asks that you wear gym wear, swimwear or running shorts and a loose t-shirt or sports bra.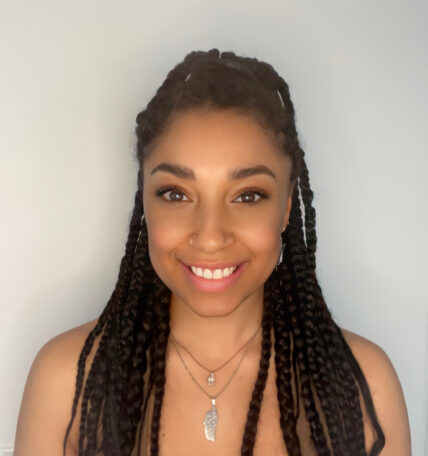 Registered Massage Therapist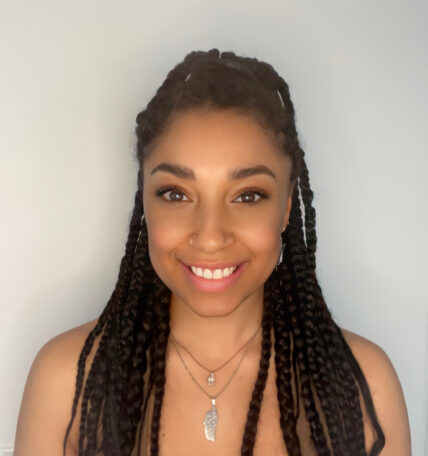 Gina Cambran
Registered Massage Therapist
Gina moved to Canada in 2005 from the Island of Dominica. Passionate about physical activity and movement from an early age, her keen interest in biology and the human body led her to complete the Massage Therapy program at the West Coast College of Massage Therapy in Victoria. She plans on pursuing a Bachelor of Health Science degree and is interested in exploring continuing education in Sports Rehabilitation and Craniosacral Techniques.
Treatment modalities commonly incorporated into her practice include a range of passive and active techniques including: Instrument Assisted Soft Tissue Mobilization (IASTM), Swedish massage, trigger point release and pin and stretch. Treatments conclude with self-management strategies including exercise therapy and hydrotherapy recommendations. Recognizing that the needs of each person differ, she enjoys tailoring her treatments to the concerns of each of her patients.
Having lived in Ladysmith before moving to Victoria for school, Gina is happy to come home and make a positive difference in her community.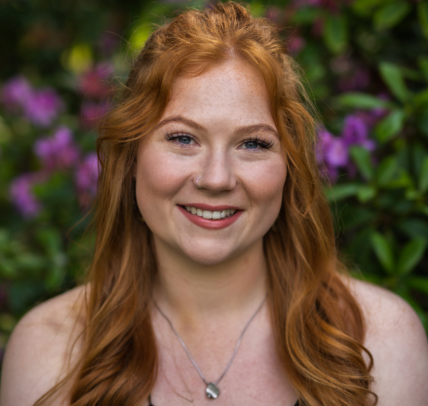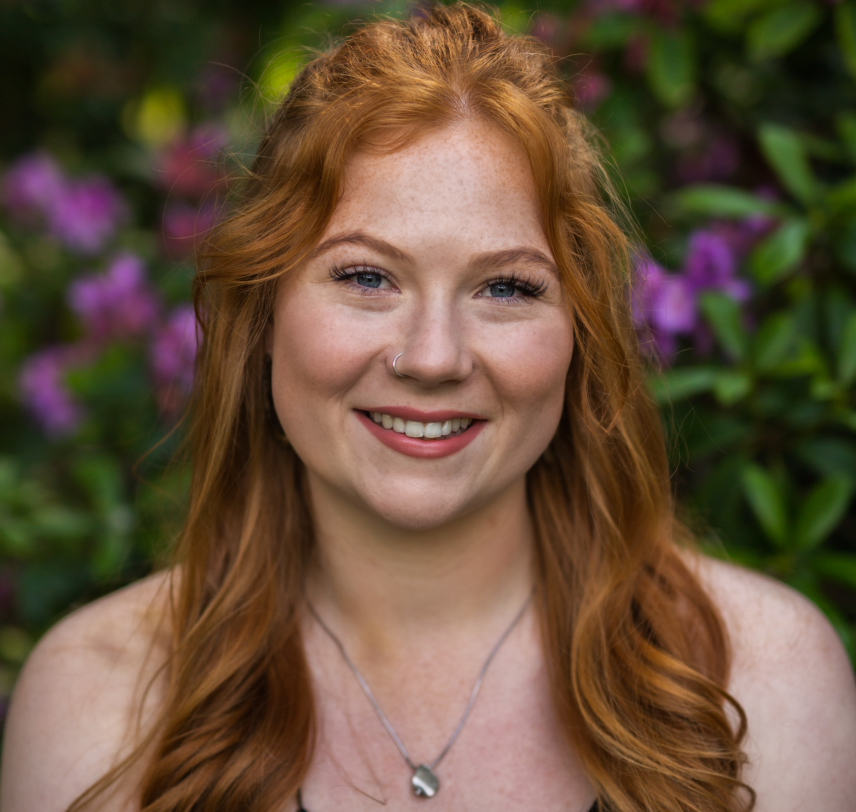 Kinesiologist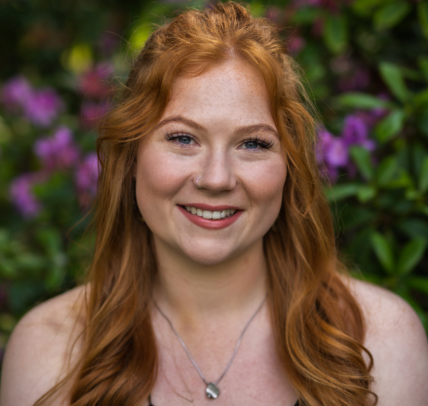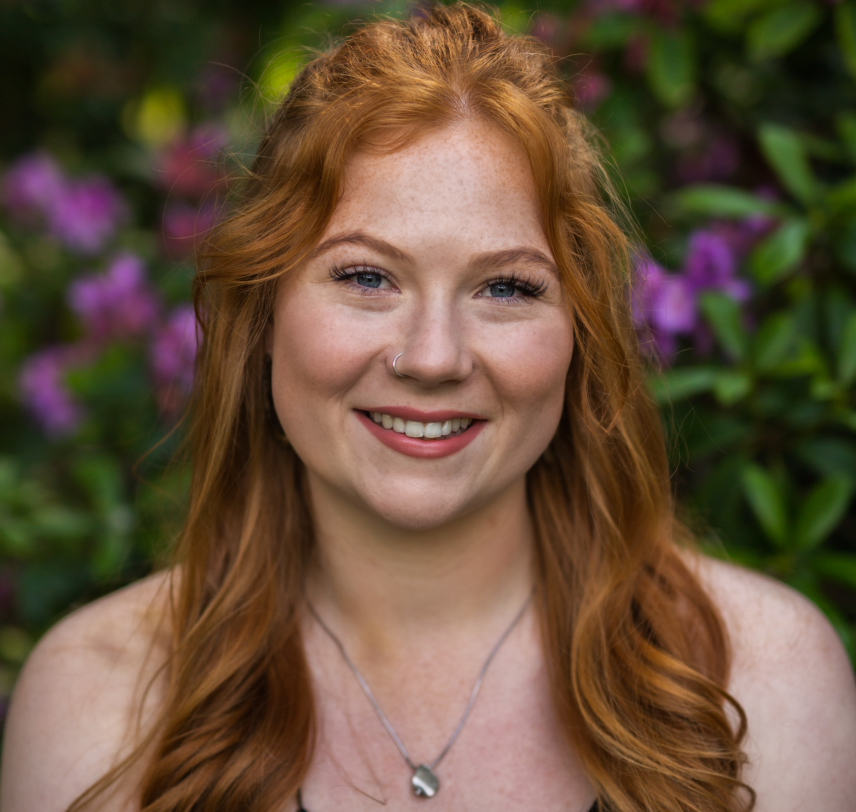 Dezirae Henstridge
Kinesiologist
Dezirae obtained a degree in Kinesiology after completing four years of sport science at Camosun College. Her passion for movement began when she was introduced to the world of sports. Growing up she played many recreational sports and later transitioned into Olympic Weightlifting where she developed a deeper connection to her body and its capabilities through movement.
Dezirae's approach to treatment includes guiding patients through an individualized exercise program derived from science-based evidence to fit their needs and abilities. Dezirae's goal is to increase the knowledge and confidence of her patients to continue on their pursuit towards their maximum potential in a safe environment.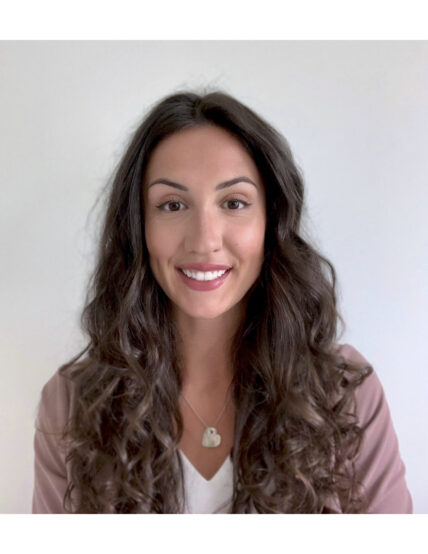 Physiotherapist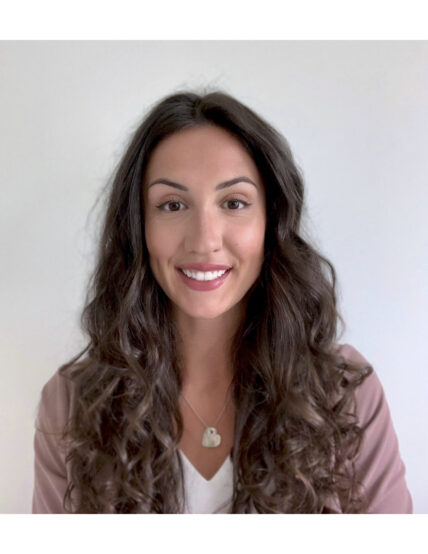 Hannah Kesler
Physiotherapist
Hannah earned her Master's in Physical Therapy from the University of British Columbia in Vancouver after completing a Bachelor in Health and Physical Education at Mount Royal University. Hannah incorporates manual therapy, individualized exercise, and patient education in her practice and currently holds a Level 1 Orthopaedic Manual Therapy certification.
Hannah has a love for all things active, including yoga, hiking, rock climbing, and basketball. This inspires her to work collaboratively with her patients to assist them in returning to the things they love as well as providing preventative care. Working with all ages and activity levels, Hannah believes in a comprehensive approach to treatment, including stress management, sleep, and regular activity.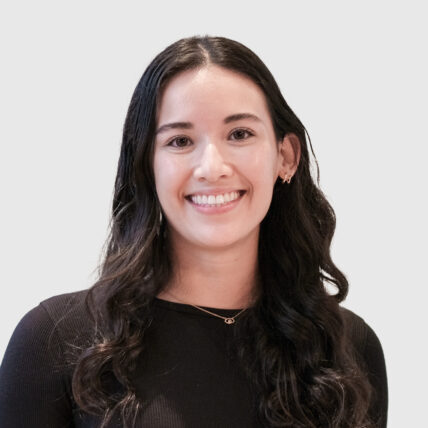 Physiotherapist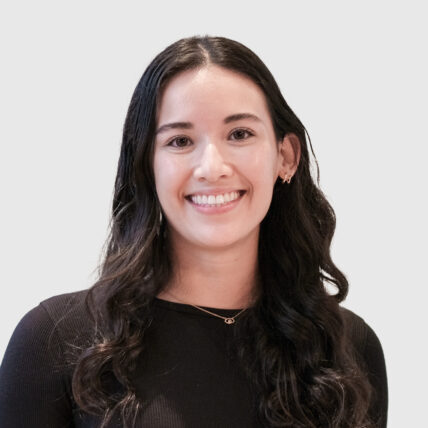 Mali Przy
Physiotherapist
Mali obtained her Bachelor of Kinesiology at the University of Calgary and her Master of Physiotherapy from UBC.
Mali believes in a holistic whole-body approach that empowers individuals through a combination of exercise, education, and treatment. Her goal is to help guide you through the rehabilitation process so you can feel and move better in your body. Mali holds a Level 1 Orthopaedic Manual Therapy certification, and has completed additional training in pelvic floor dysfunction. In addition to treating the usual MSK and ortho injuries, Mali can assess and treat urinary and bowel incontinence, pelvic pain syndromes and more. Please see Fix Healthcare's website for more info on pelvic health physiotherapy.